¿Eres amante de la cocina? Si disfrutas de la gastronomía tanto como nosotros, te presentamos restaurantes con encanto de Londres para que puedas disfrutar de los platos más deliciosos de la ciudad.
En la capital británica la oferta gastronómica es tan diversa y multicultural que se hace complicado elegir restaurante en Londres si estás de vacaciones, por ello desde Traslado Aeropuerto Londres queremos ahorrarte tiempo ¡Ve reservando mesa!
TOP 6 restaurantes con encanto de Londres
Al tratarse de una ciudad tan grande y cultural, podemos encontrar todo tipo de locales gastronómicos; desde restaurantes de cocina contemporánea hasta pubs con oferta en cerveza y FISH & CHIPS.
202 restaurant
Si te gusta la comida Real food y quieres disfrutar de nuevas experiencias gastronómicas, te enamorará el 202 Restaurant de Londres por su amplia gama de propuestas Realfooding.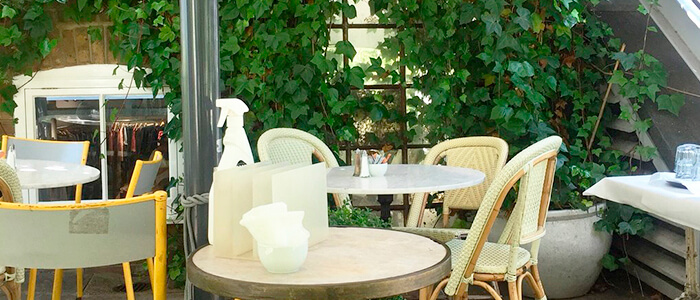 Este sitio es ideal para turistas ya que muchas veces de viaje uno no come como debería, pero esta opción es ideal si quieres disfrutar de un desayuno saludable que te de fuerzas para el resto del día.
Para muchos, se trata del mejor Brunch que han probado en su vida, y es que en su carta podemos encontrar desde platos modernos hasta otras opciones de la comida clásica inglesa.
Se encuentra en uno de los barrios más elegantes de todo Londres, Westbourne Grove, por lo que es más que posible encontrarse con algún famoso.
Dirección: 202 Westbourne Grove, Londres W11 2RH Inglaterra
Café Boheme
¿Quieres disfrutar de un clásico café londinense? No hay ningún sitio en todo el Soho como Café Boheme de Londres para disfrutar de un menú económico hasta altas horas de la madrugada.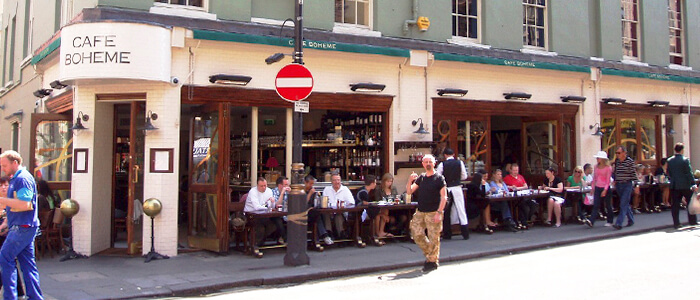 Desde RBG Europe, lo que más nos gusta de este lugar es su esencia; se trata de uno de los grandes centros de la vida nocturna londinense, y eso se respira en cada baldosa de este café en pleno Londres.
Nunca decepciona, y sus fogones están encendidos hasta las 3 AM para aquellos que pedir un menú bien cocinado y a precio barato.
Dirección: 13 Old Compton Street, Londres W1D 5JQ Inglaterra
Yala Yala
Comida deliciosa, mezcla de sabores y buena relación calidad-precio; si quieres disfrutar de la mejor gastronomía de oriente medio no tienes por qué irte muy lejos, ya que a escasos metros de Piccadilly Circus se encuentra el Yala Yala.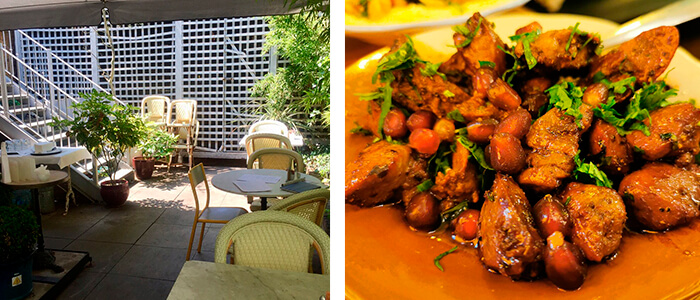 El local es pequeño pero con encanto y el servicio es siempre muy agradable ¡Te lo garantizamos! Hasta la 5 de la tarde ofrecen platos variados para todo tipo de gustos, incluso para los más exigentes (vegetarianos, gluten free…).
Lo que más podemos destacar de este lugar es que es la oportunidad perfecta para probar sabores nuevos en un lugar con magia propia ¿Quieres una recomendación? Los exquisitos dulces libaneses nos encantan, te los recomendamos con una buena copa de vino.
Dirección: 1 Greens Court, Londres W1F 0HA Inglaterra
The Cross Keys Pub
Si hay algo que diferencia la capital británica de otras ciudades es su oferta de pubs londinenses, y The Cross Keys Pub es uno de los restaurantes con encanto de Londres que más nos gusta para disfrutar de una cerveza.
Ya con sólo entrar y ver el típico suelo enmoquetado podemos imaginarnos a cualquiera de los integrantes de los Beatles disfrutando de un buen Fish & Chips. Si el exterior está decorado con bastante vegetación, el interior está hiperdecorado con toda clase de objetos antiguos ¡Derrocha encanto por todas partes!
Dirección: 31 Endell Street, Londres WC2H 9BA Inglaterra
Oxo Tower Restaurant
Si vas a viajar a Londres, ve a lo grande ¡Oxo Tower Restaurant es uno de los restaurantes con más encanto de todo el país! Restaurante en pleno barrio Brake line, podrás disfrutar de gastronomía de alto nivel con las mejores vistas de la ciudad.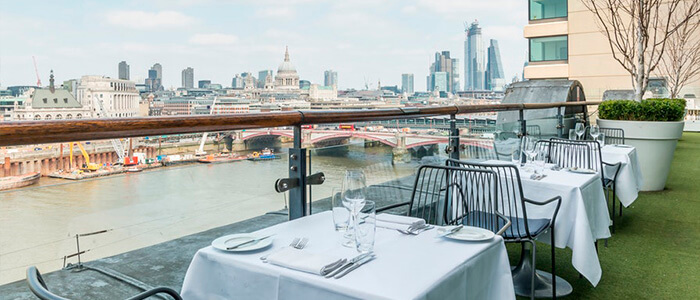 Este restaurante instalado en el octavo piso de una famosa fábrica reformada ofrece espectaculares vistas que van más allá del Támesis.
Cuenta con una estrella Michelin, por lo que los precios son más elevados, pero también muy merecidos. Te lo recomendamos para cuando quieras disfrutar de una velada nocturna, sobretodo si te apetece cenar en n.
Dirección: Barge House Street OXO Tower Wharf, Londres SE1 9PH Inglaterra
About Thyme Restaurant
Disfruta del mejor pescado a la plancha con un buen vino a escasos metros de Buckingham Palace. El About Thyme Restaurant es un local muy agradable que derrocha encanto por su decoración y su ambiente mediterráneo ¡Hasta algunos de sus camareros hablan en español!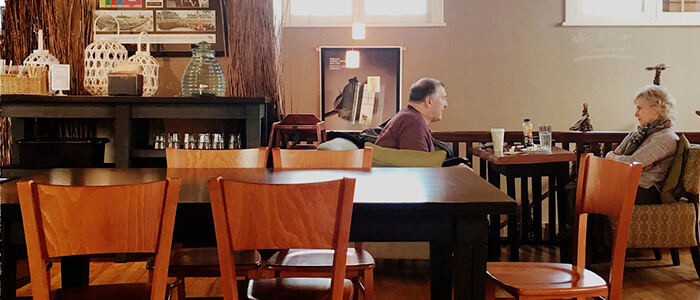 Todo el mundo que visita este restaurante hace mención del trato y servicio recibido, y es que en Londres encontrar un sitio donde disfrutar de unas buenas tapas es un poco más complicado que en España, pero About Thyme nos traslada a casa de nuevo; puedes encontrar en su menú desde lubina al horno hasta tarta de Santiago ¿Podría ser mejor?
Dirección: 82 Wilton Road Victoria, Londres SW1V 1DL Inglaterra